Our portfolio of work includes many examples of street furniture, from lighting designs to benches and bins.
More than just a bin
Our bin design panels can be made to suit individual sites reflecting the history or unique qualities of their position. They are easy to clean and maintain.
Our bin design has been adopted by the City of Cockburn due to its durability, vandal and fire resistance.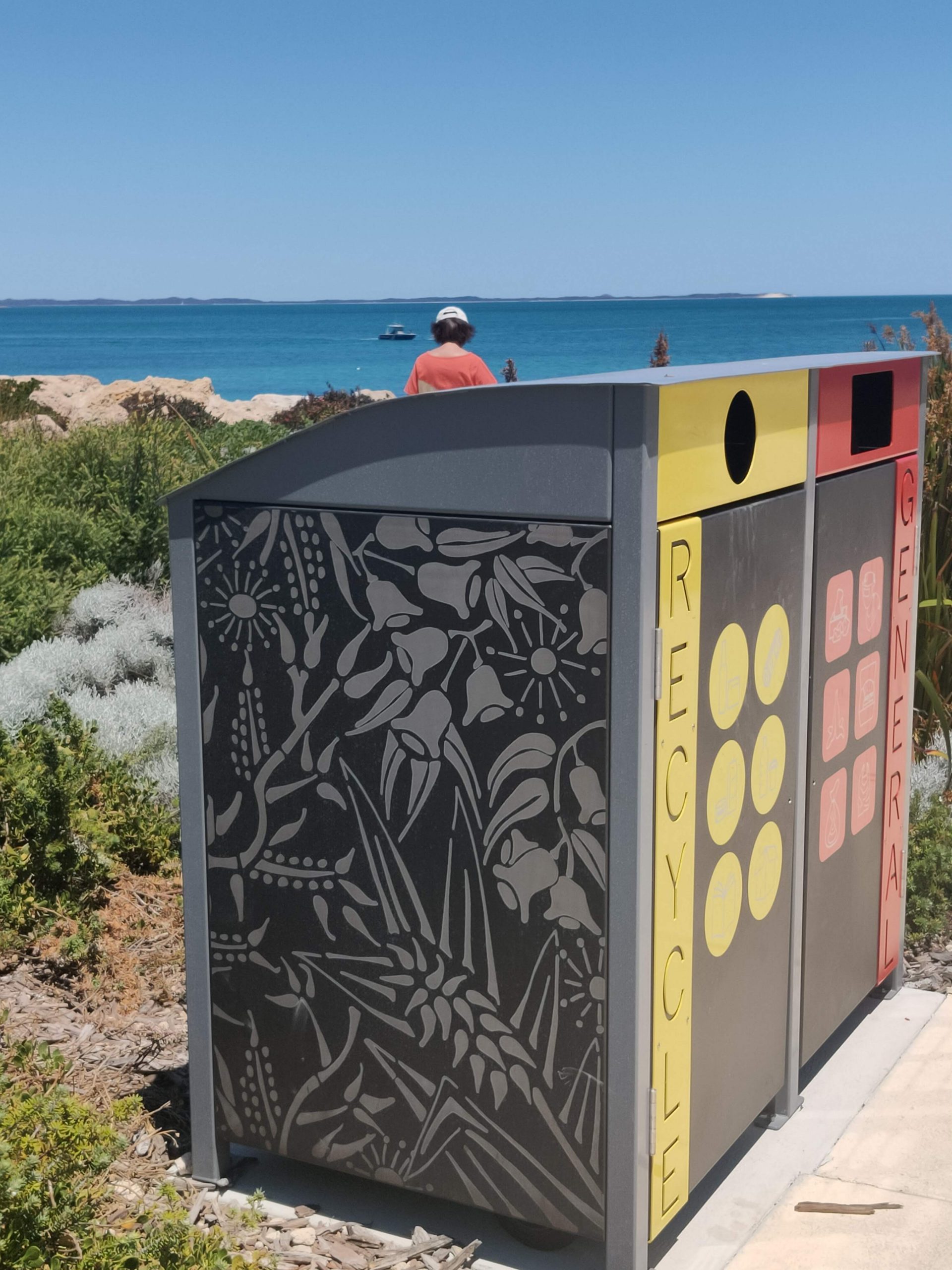 Aesthetics
We have also developed a bin screening design to shield bins from view. This is especially valuable for private residences.